Biometric Solutions
"Tracking attendance, absence, lates and breaks – the process is automated from fingerprint to payslip."
Compufast Software Ltd. offers a comprehensive rage of the most up to date Biometric Scanners (e.g., fingerprint and facial recognition) and non-biometric devices, (e.g.,fob, bar code, proximity, MiFare, HID) technological solutions which help gain tighter control on Time & Attendance and Access Control security matters. The technology operates as part of the Perfast suite of Workforce Mangement products. A fully automatic process is offered – from fingerprint to payslip.
Web enabled Employee Self Service offers a range of services and allows employees and supervisors carry out various on line functions including, clock in/out, simply from their laptops anywhere in The World and at any time. This benefits a tighter control on Payroll costs.
Biometric Solutions start at a low cost entry level, non networked Bio Mini fingerprint scanner with USB connection. More advanced networked solutions are available at various degrees of sophistication and cost to a level where two fingerprints and a facial scan are required for identification. Waterproof, dustproof, intercom, built in camera options are available. Attendance data can also be captured from the Perfast Smartphone App linked to a WIFI network.
In addition our Biometrical Technology we can help Your Company collect real time production data, Shop Floor Data Collection (SFDC), which can track production efficiencies, calculate bonus payments based on production output and make payment on payslip.
Find our Biometric Devices rage below: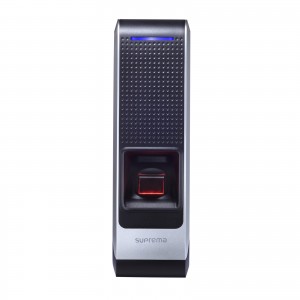 BioEntry W
Fingerprint Recognition Technology
Dust and Water Prectection
Vadal Resistant Structure
Ulta Performance
Power over ethernet
Versatile Interfaces
RF Card Options
Biostation
Fast and accurate fingerprint identification
Easy network installation – Wireless LAN (optional)
Fast matching time Identify 3,000 templates in a second
Various operation modes – Fingerprint, PIN, PIN + Fingerprint, card
2.5″ full colour LCD and user-friendly function keys
Powered by Perfast Access Control, Time & Attendance, SFDC, Payroll and Personnel/HR software
Supported on SQL Server database and Windows platform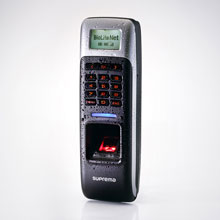 BioLite Net
Waterproof and weather proof structure for outdoor installation and extra durability Fingerprint, pin or card
Fast and accurate fingerprint identification 1: 2,000 fingerprint identification in 1 second
Easy installation and connectivity, network compatible
Easy-to-use Windows software for Access Control Time & Attendance and SFDC
Integrated on same SQL Database with Payroll and Personnel HR software
Web based Employee and Supervisor Self Service software for employee and supervisor access
Slim and elegant design
---
Suprema Facestation
Intelligent Face Recognition Technology
Intuitive Touch Screen GUI
Embedded Web Server
Ultra Performance
Versatile Interfaces
Video Phone
Built in card reader
Bioentry Plus
Easy user management through Command card
Highest security with the world best fingerprint algorithm engine (No.1 in FVC)
Support anti-Pass back function
Easy operation and management (in network installations)
User configurable I/O :can be connected to Switch, Tamper alarm, Relay
Flexible interface
---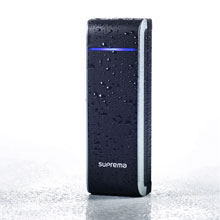 Xpass
TCP/IP & Network interface
Power over Ethernet
Enterprise-level access control capacity
IP65 weatherproof structure
Easier installation & operation
Sleek & aesthetic design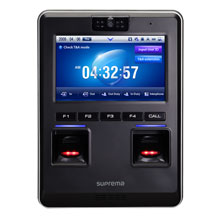 D Station
Fusion Mode- incorporating face and dual-fingerprint recognition technology.
Ultra speed – 1:10,000 matches in 1 second.
Twin Mode – enhanced usability – speedy check-in by simultaneously processing two Independent fingerprint inputs in a single device.
Ultra-wide Touch Screen LCD with Intuitive GUI
IP Access Control with PoE & WiFi
Built-in Camera for Image and Video Interlace
Unique Features and Extra Functions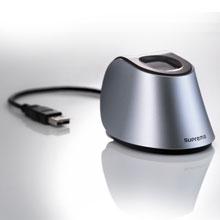 Biomini
Plug and play USB 2.0 high speed fingerprint scanning.
Offers low cost entry level solution.
Supports Windows XP, Windows 7 (32 bit)
Captures "clock-in/clock-out" provides roll calls
500 dpi optical fingerprint sensor
Fast matching speed: 1:100,000 within a second
Scratch free sensor surface.